Our goal at SoundVision is to provide systems and experiences that exceed expectations and result in strong referrals. I can't begin to tell you how many of our clients were referred to us by more than one person. We want our customers to be thrilled with their installs; we want them wowed. That means we treat your space as if it's our own, and we consider every minute detail. We can't take shortcuts. We believe in doing things the right way, not the easy way. That means every step is made with the end result in mind. We think beyond the installation. We think about how the customer will use their system 30 days later, three months later and three years later. Here are a few of the things we consider when designing a system for a lifetime.
Designing Around the Customer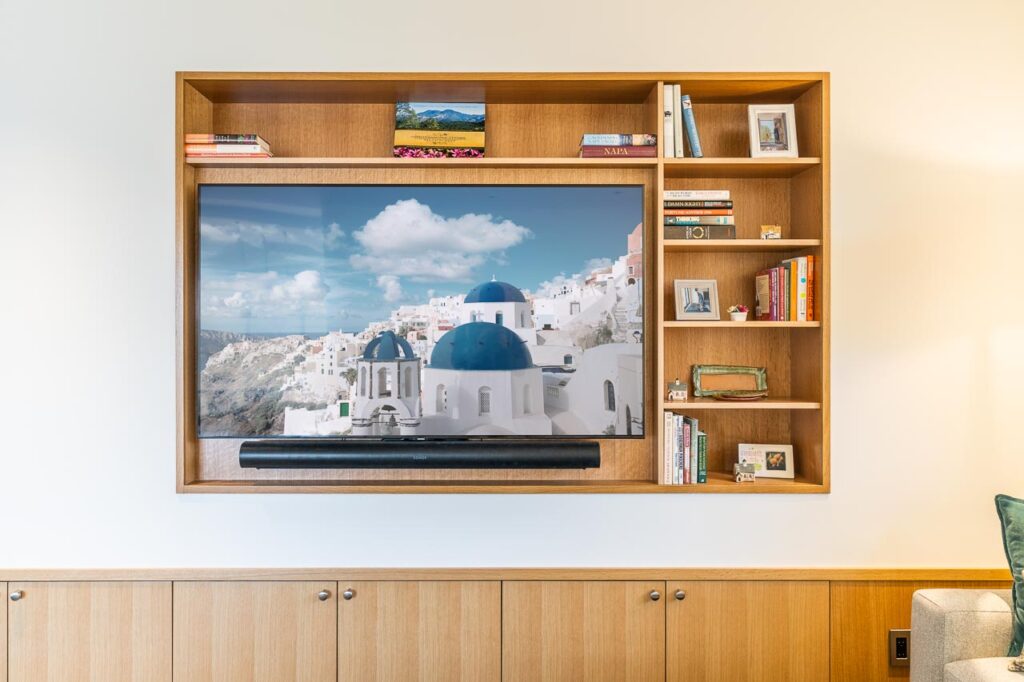 Many integrators in our industry get so caught up in the technology that they forget about the customer! One of our core values in our mission statement is to keep the end result in mind. We don't just hang a TV on the wall, we think about how it looks in the space and how it will feel when the customer watches. That means we keep the viewing distance from the TV in mind and pick an optimal TV size for the sitting area to minimize neck and eye fatigue. This careful consideration is key to ensuring our solutions are enjoyable for hours on end and years to come.
We also make sure to consider the cost. When we bring people into our showroom for a tour, it's easy for people to feel like kids in a candy store. When our clients fall in love with everything, the cost can quickly explode out of budget! Thankfully our detailed project proposals allow our customers to see exactly how much each room and each subsystem costs. Low-traffic spaces are an easy way to cut costs, while common spaces are where we like to prioritize higher-end equipment. Seeing the cost of each subsystem makes this type of cost optimization simple.
This close look at how our customers live in their homes allows us to bring them high-quality systems where they experience them the most. With motorized shades, we would only suggest them for windows facing water, sunrise or sunset, where glare and sunlight would be most extreme. We also recommend cost-efficient systems in less common spaces such as hallways and guest rooms. When it comes to trimming home electronics, guest rooms are an easy place to suggest removing motorized shades and lighting control systems. The spaces won't be used often, so these systems can't be enjoyed as often.
The final way we help our customers out is by speccing systems that they would actually use! We'd love to integrate all your systems with a home automation system, but the truth is that most people don't want to. There are some niche use cases where it makes sense, but otherwise, all these systems do is increase complexity and cost.
Minimizing Failure Points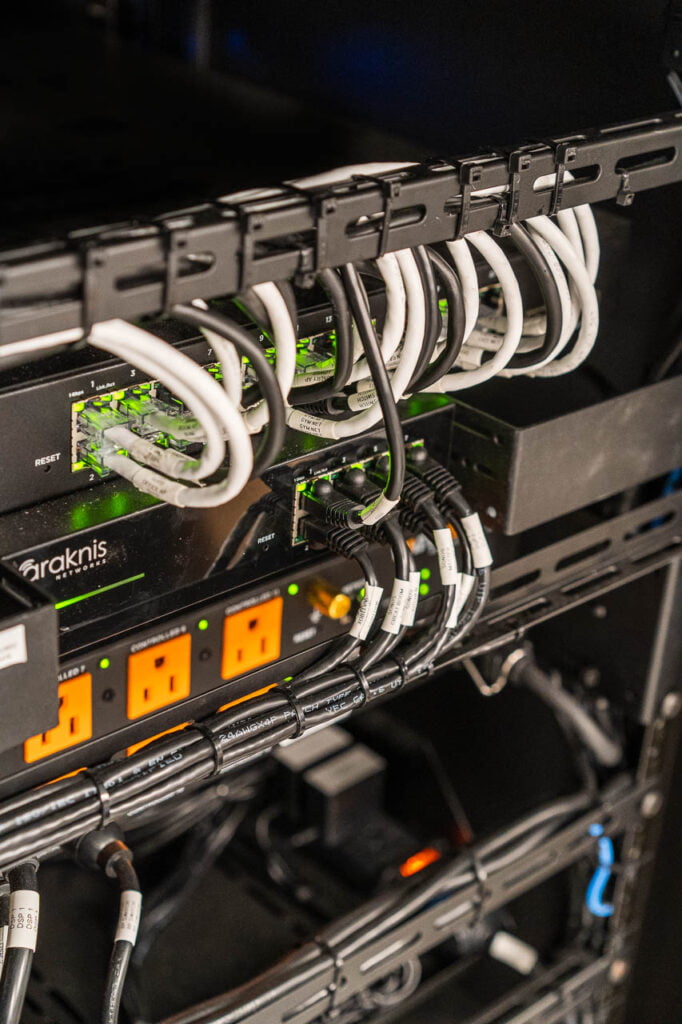 What good are home electronic systems if they never work as expected? It's mainly on home integrators like SoundVision to ensure the system always works as intended, even years later. One way we do this is by minimizing failure points. Instead of splicing a few short wire runs together, we do long runs with a single wire.
When possible, we also put all our equipment in one spot. We try to accomplish the customer's goals with minimal equipment. Every adapter, connection and communication between equipment can eventually fail and cause an issue down the line. That's why we avoid full home integration unless the customer specifically requests it.
Stay Updated With Our Monthly Newsletter!
Join hundreds of others in the North Bay and get exclusive tips on the latest in home technology and home design.
The biggest thing we do to increase reliability is spec home electronics that have proven themselves to be bulletproof. Some integrators get really excited about emerging tech. The problem with cutting-edge technology is that they are not thoroughly documented and haven't had time to show how they do with prolonged use. Sometimes equipment can have issues after a power outage, but vendors rarely talk about that.
Instead, we stick with the technology we have tested in-house for reliability and ease of use. If an emerging technology gets good reception, we'll take it in-house and see if it meets our reliability standards. Although this means we won't immediately roll out with the newest technology, it's a small price we pay for the strong reliability our installs have. We find that our customers would rather have a reliable system that's nearly the latest and greatest over an untested cutting-edge system.
Preparing For Service Before You Need It:
You never know how quickly technology will change. Sometimes our systems need to be serviced. Sometimes clients want to expand their systems. Other times they want to upgrade their equipment. No matter what they need to be done, we prepare for it from day one.
Our equipment racks are pieces of art. Every wire is intelligently placed and tied down to leave clean wire runs without tangles. Each wire has a label on both sides stating precisely what they connect to. Each component connects with a single, uninterrupted wire run to minimize possible connection issues. Finally, we typically only have one (sometimes two) equipment racks. Having all the equipment centralized minimizes failure points and makes troubleshooting easier for more integrated systems. When we're done installing your equipment, we take tons of photos of the equipment in the rack. If you ever have a minor issue and need to get back up and running in a pinch, we can see exactly what you're looking at and guide you through some simple troubleshooting.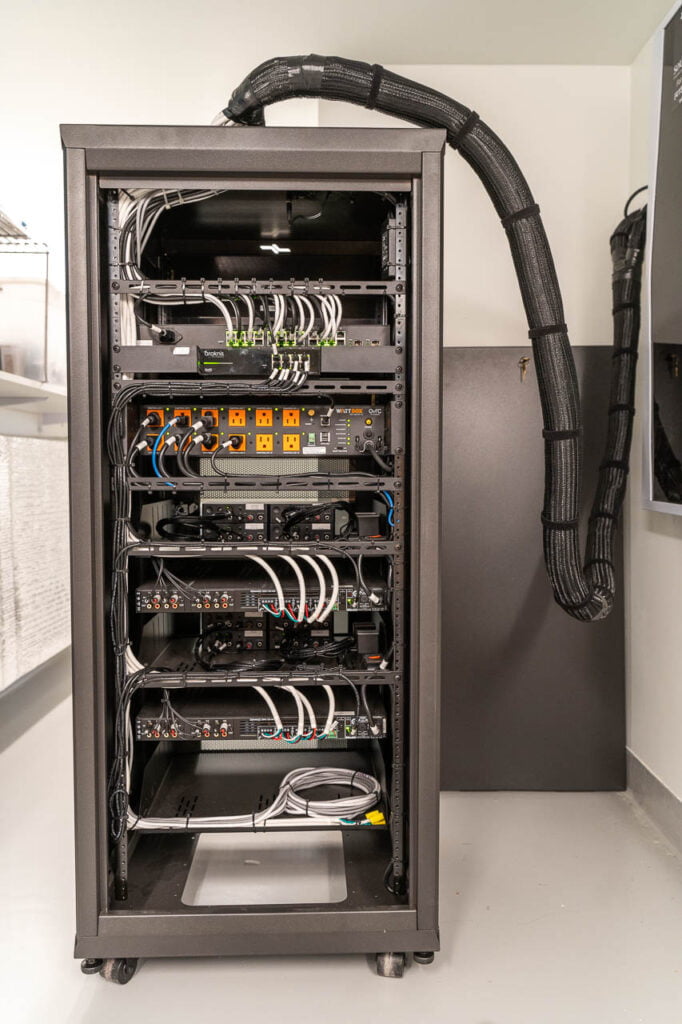 Not All Companies Feel Similarly
Although we feel it's always important to do your best work, regardless of if it'll be seen by the client, not every subcontractor agrees. Here are some of the things we've seen when coming on the job.
Is Service Important To You?
Serviceability isn't important to everyone. Creating clean work even where it can't be appreciated daily also isn't important to everyone. However, SoundVision believes the craftsmanship should be top-notch on every wire and every piece of equipment we install, regardless of if the customer would see or notice the difference. We don't do it for praise, we do it because it's the right thing to do. That's why we happily provide a lifetime warranty on all our craftsmanship. We have returned to installs that have been over a decade old!
If fine craftsmanship and attention to detail are things you value in your home AV, give us a call at 415-456-7000, or leave us a message online to talk with one of our SoundVision engineers on what solutions may be best for you.