Brands like Crestron, Savant, and Control4 are synonymous with centralized home automation. These systems are celebrated for connecting all the technology in your home under a single system. The goal of these centralized home automation systems is to make controlling the technology in your home simple, but do they actually make your technology easier to use?
How Home Automation Matured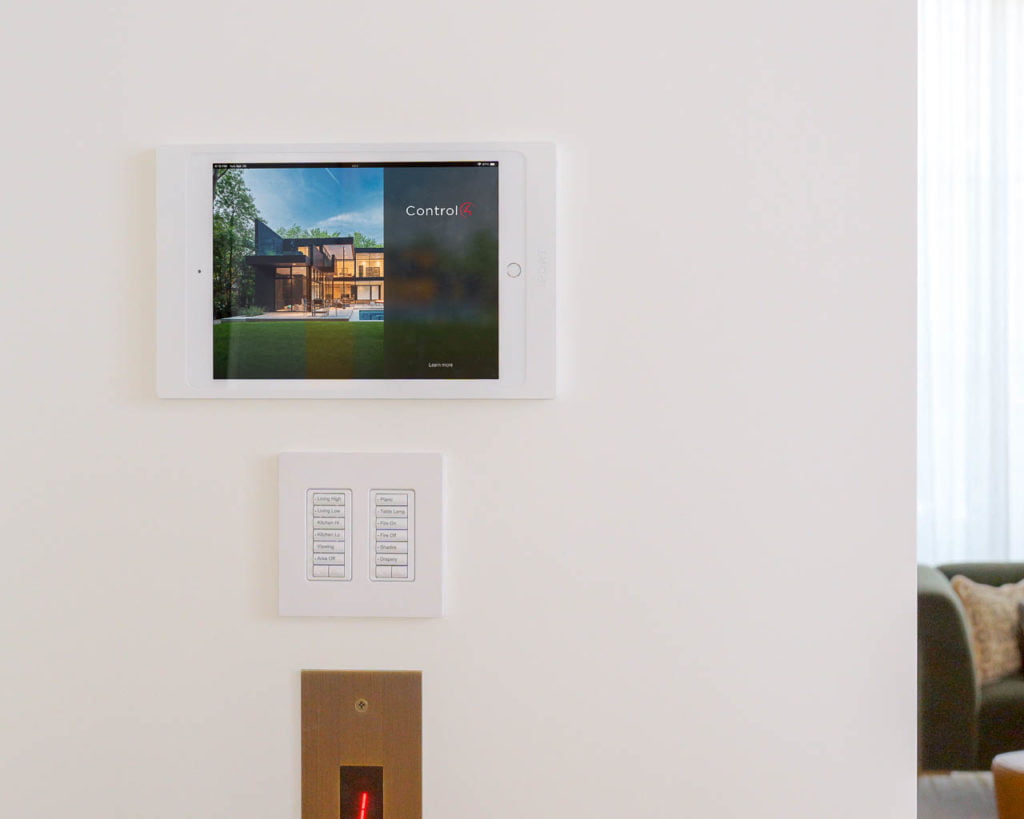 Back in the 90s, centralized home automation systems were a must for any modern home. With the internet still in its infancy, the only way you could enjoy movies and music was by purchasing physical copies. If you wanted to enjoy them throughout your home, you needed specialized hardware that could store your physical media in a way that a control system could interpret and interact with.
Then you needed a home integrator like SoundVision to design and program the system so you could enjoy movies and music throughout your home. You even needed an automation system to play a recording on one TiVo in another room! And for the time, these systems were excellent. The setup was cumbersome, but it offered conveniences you couldn't get anywhere else. They were the only way to have any centralized control over your home theater, music, and lights. This begs the question, are these systems still necessary today?
Jack of All Trades, Master of What?
Centralized home automation systems still reminisce on the old days. Back then, they were the only solution to manage media and technology in your home. These systems are still trying to solve the same issues as if they are the only solution out there. However, the technology in homes has gotten simpler.
Necessity for TVs
There was a time when the only way to watch movies or saved DVR content on more than one TV was with a centralized automation system. Now you can watch your DVR, movies and TV shows anywhere you have an internet connection thanks to modern services like YouTube TV, Hulu, Netflix and others.
The Necessity for Home Audio
There was a time when the only way to play music throughout your home was by going to the stereo system or a local controller mounted in the room. Now we have app-based solutions that allow us to get music from our favorite streaming services anywhere our phone goes.
The Necessity for Lighting Control
There was a time when we needed a home automation system to control our lights and shades. Now all lighting control systems have the ability to work independently. You can control lights and shades from keypads, apps, sensors and other modern technologies.
Use of Simpler Systems
Unfortunately for centralized home automation systems, most of the problems in these complex and costly systems can be solved with other solutions that are both easier and less expensive. While home control systems like Crestron, Savant and Control4 want to do everything, there are alternatives for those who don't need a fully integrated system.
The Best Tool For Home Audio: Sonos S2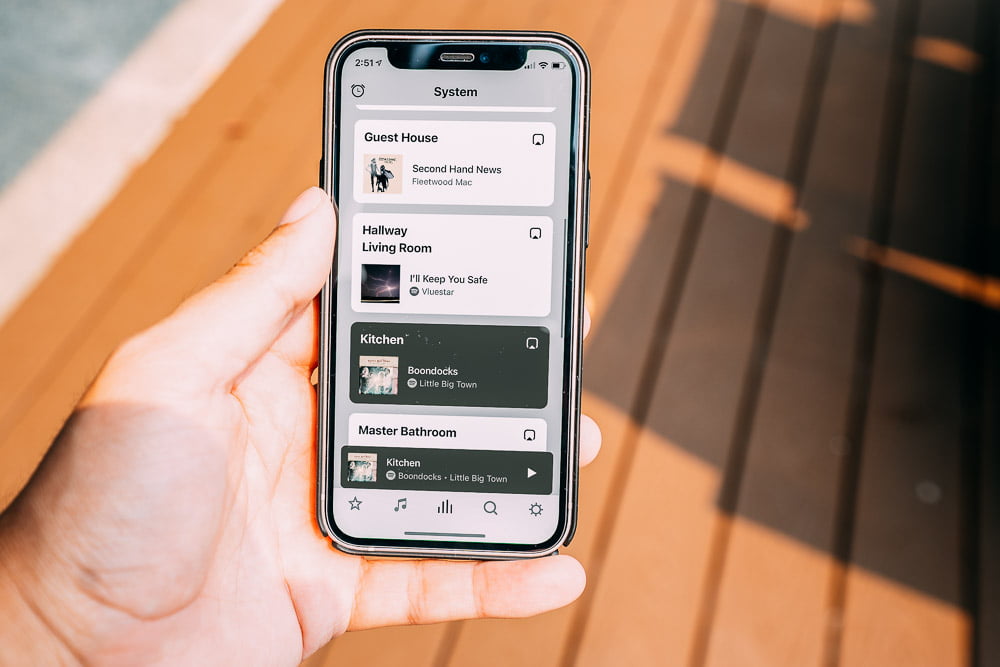 For home-wide audio, we recommend Sonos. Sonos has been working on home audio control for over 20 years and now has an industry-leading home-audio control app-based interface. Our customers love it too because it is so easy to use! (Sonos was formed after the founder became frustrated with how difficult home-wide audio was to control through traditional home automation systems.) We can connect high-quality speakers and amplifiers to the Sonos system, bringing great sound throughout your home with the easy-to-use Sonos S2 interface. Sonos primarily works with streaming services, but you can also use turntables for those who prefer the character of vinyl.
The Best Tool for Lighting, Motorized Shades, and Motorized Drapery: Lutron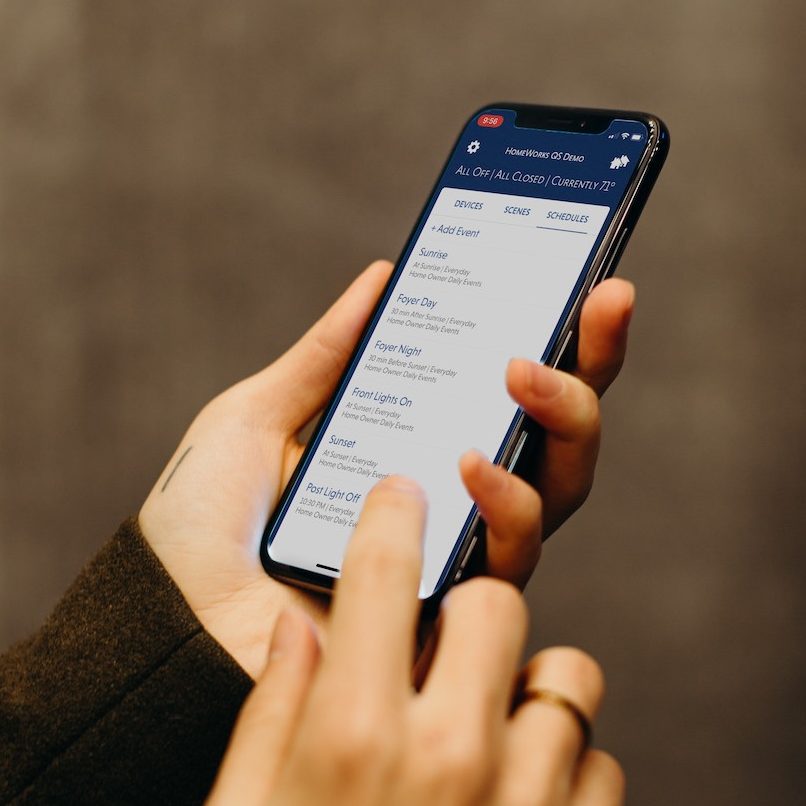 Lighting control is a similar story. We prefer Lutron's lighting control system, which brings beautiful, stylish keypads to control your home. Lutron has been an industry leader in lighting for over 30 years and leaves the competition regularly playing catch-up. Lutron's lighting control is a bulletproof system with the best-LED compatibility in the industry. You can have complete control over your shades and lighting from your phone. Thanks to Lutron's obsessive focus on lighting, the app is even simpler than a home automation system. Lutron's design is flexible enough to control other systems as well. Many of our clients use their lighting control system to control fountains, outdoor heaters, and even turn on and off their fireplace!
Home Automation Systems for the Perfect Home Theater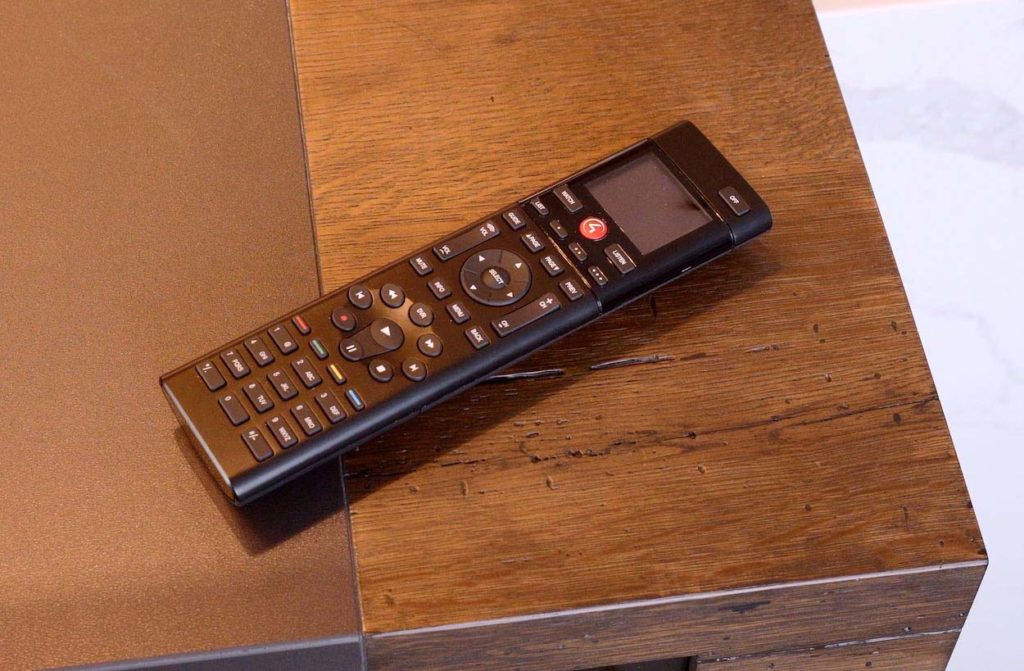 This isn't to say we don't like home automation systems. We recommend Savant, Control4 or Crestron for a number of applications. Their simple remotes are useful for things like theaters and media systems. If you have more than a handful of TV sources and only want one remote, we often suggest this as a solution.
What Should I Install?
Well, it depends! When you work with us, we evaluate each home and customer to determine if a home-wide control system is indeed what is best. If you want your home to have conditional logic like a door opening will turn on a TV, then a home automation system is a must. However, if you want your lighting, smart window treatments, and home audio to be reliable and simple to operate, it may be best to have each of these systems run independently. Feel free to call us at (415) 456 – 7000 or message us online if you have any questions or want to schedule a consultation.