Over the past couple years, voice control capabilities have grown exponentially. Services like Apple's Siri and Amazon's Alexa have made voice control an easy to use part of everyday life. These services will continue to grow as time goes on, and their capabilities will increase. All of our favorite services now have voice control capabilities, which you will learn about here.
Savant
Savant has a voice control option on their remote, using the Alexa service. With Savant, you can use voice control for video, with commands such as "Apple TV," "Play Xbox," and "Watch ESPN." You can use voice control for audio by saying "Play Music." Voice control can also be used to adjust the environment around you by saying "Dim Lights," "Brighter," "Lights off," or other similar commands. You can also say the names of different scenes you have already created to activate all parts of that scene at once.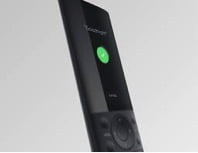 Sonos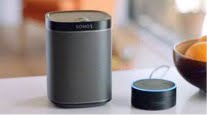 Right now, Sonos is in the beta testing phase of using the Alexa services for their voice commands. Although the company is still in the testing phase with Alexa, Sonos CEO Patrick Spence says that Sonos is committed to using multiple voice assistants simultaneously in the future.
Lutron
Lutron currently has three lighting control systems, Caséta Wireless, HomeWorks QS, and Radio RA 2, that have integrated Alexa for voice-activated control of lights, shades, and temperature. You can control lights with commands such as "Alexa, turn off kitchen," as well as activating scenes such as "Alexa, turn on 'Welcome.'"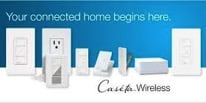 Honeywell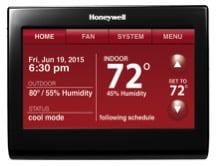 Honeywell now offers a voice controlled thermostat, called the "Wi-Fi 9000 with Voice Control." You can set the temperature on this device by simply talking to the thermostat.
Pentair
Pentair has released the ScreenLogic Skill to use the Alexa voice service and Amazon Echo for voice control for the users of pools and spas. The service can be used to ask for updates on pool or spa temperature, pH balance, and chlorine or salt levels. The service can also be used to turn pool and spa features, such as fountains and waterfalls, on and off.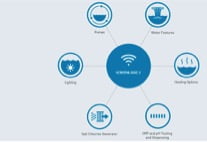 As voice control continues to improve, more apps will develop voice commands, and they will continue to become more user friendly. Many apps are still in the development stage, but the idea of improved voice control is an exciting idea for the future.
To learn more about these new technologies or add these features to your home, give us a call!