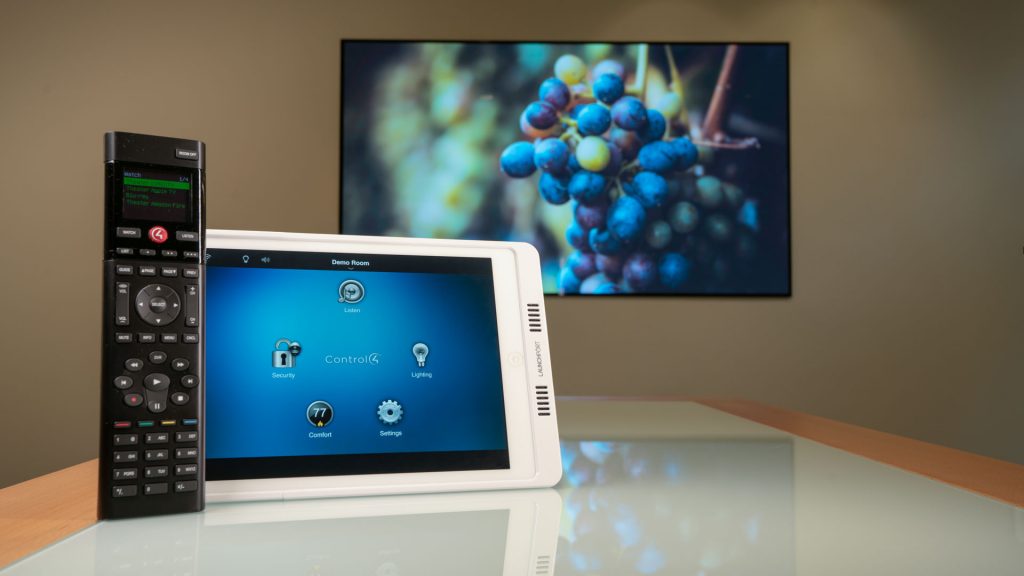 Imagine the ability to control every aspect of your house—including:
TVs
Music
Security/Surveillance
Lighting
Window shades
Heating/air conditioning
Door locks
and more—all from your iPad or iPhone. It's all possible with a home automation system from SoundVision.
When your home is outfitted with a SoundVision home automation system, your home works for you. Controlling your home is as easy as grabbing your iPad or even using your iPhone remotely. Your home theater remote is also linked to the room's lights and motorized shades. Tap a button to watch a movie, the lights dim and the shades lower automatically. You can also control your home's audio system, allowing you to choose the music and volume different zones/rooms across your home.
Simplicity
Imagine being able to:
Remotely control your home's temperature before you get home
Control multiple homes from one iPhone.
Control your lights and shades while on vacation.
Check your alarm system and cameras, get text or email notifications with pictures.
Control your audio/video and other electronic systems.
Expert Programming
Like every system SoundVision installs, we ensure your new home automation system will be simple to use from day one and be consistently reliable. A system is only as good as the programming behind it, and with SoundVision's expert service your system is guaranteed to operate at peak performance.
Systems We Recommend
SoundVision uses products and systems from Savant, Crestron, Sonos, Lutron, Honeywell, Nest, Schlage, Baldwin, Pentair, Nest, Aprilaire, URC and others.